Spring Bespoke Designs
When the days get longer and the bulbs start to show their blooms through the soil, it is time to turn our attention to designs for Spring.
For a while now we have been encouraging our customers not to be tempted by the glossy images and promises from some rather dubious web sites, but to shop secure in the knowledge that Something Special Flowers is a genuine local florist team that take the greatest of pride in creating bespoke designs for delivery in and around the Blairgowrie area.
We have a growing following who have come onboard with our journey to spread the word that shopping local to the area your flower designs are to be delivered (around a 16 mile radius of the local flower shop)
So for our team that is Blairgowrie, Alyth, Bridge of Cally, Meigle, Newtyle, Ardler, Coupar Angus, Campmuir, Collace, Scone, Perth, Luncarty, Stanley, Bankfoot, Dunkeld, Butterstone, Caputh.
If in doubt just give us a call.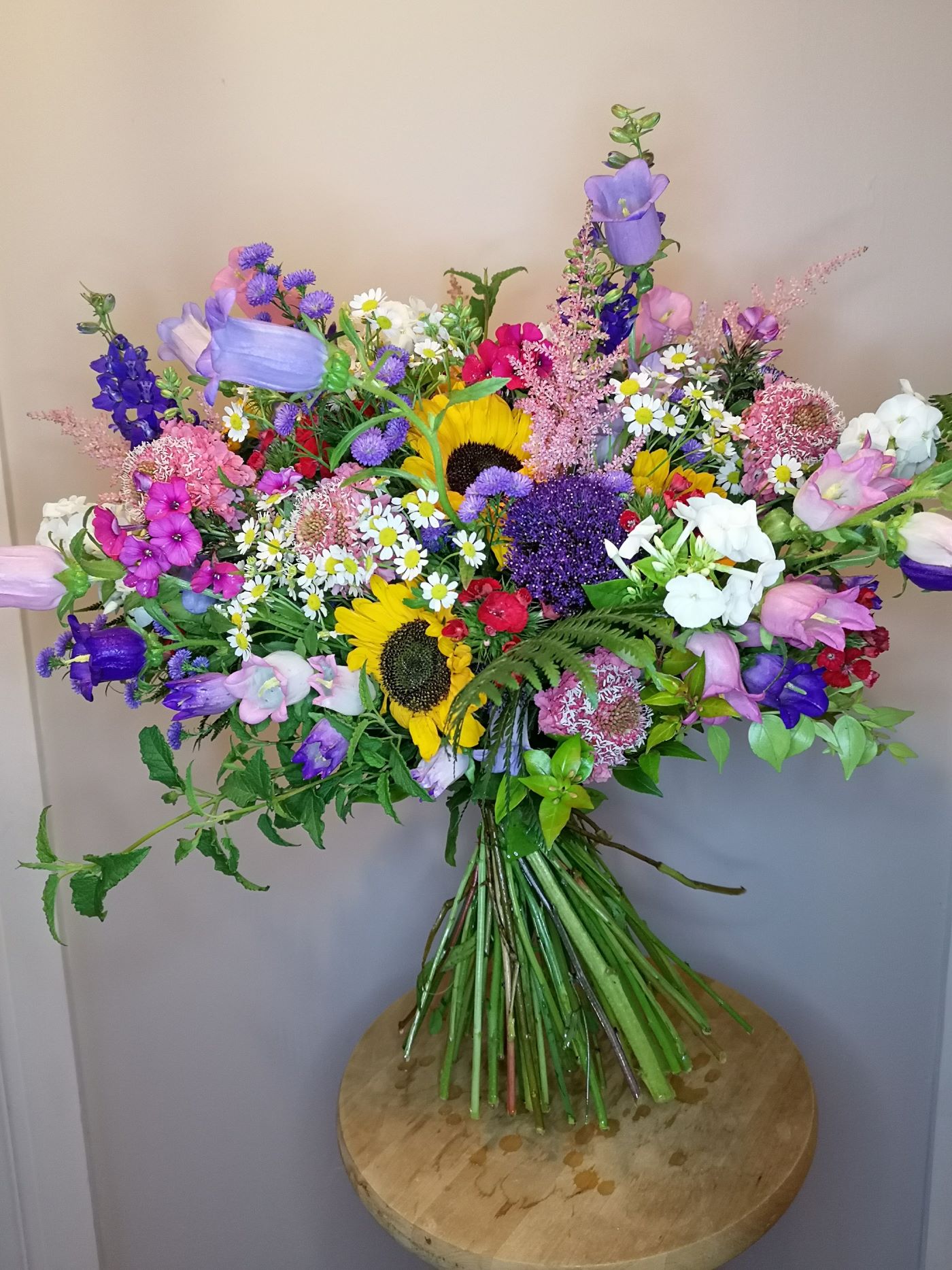 In this News article we suggest that leaving your design in the hands of our award-winning design team is the very best way to get the best value for money.
Our Florist Choice designs are now very much a customer favourite, but we are very aware that not everyone has experience of the services we provide or are ready to trust our florists without some input of their own.
In fact; our florist team welcome a little nod in the direction that our customer would like to go.
So that's where the images below come in.
Example:
You find our web site www.somethingspecialflowers.co.uk and navigate to our SHOP ONLINE button.
You Choose one of our Florist Choice options
Yo enter your budget, the delivery address and card message etc
You now have the option of adding some instruction in the Delivery Notes section.
This could be something like: Similar to Image 1 on your Web Blog from 3rd March 2022 or perhaps: I like image2, please could you do something in pastel pink shades or I like image 3 Please could you include a sunflower if possible.
A little guidance keeps your design bespoke and its extra nice if we can include a favourite flower or colour choice of your suggestion.
Our website is designed for you to get the very best from our Award Winning design team and we are always open to suggestions and ready to work with you this Spring and in particular Mother's Day.
Of course if you have specific requests then the earlier you order the more chance that we can source you requirements, then order for delivery nearest to when you need your design.